Nest Thermostat Installation in Raleigh NC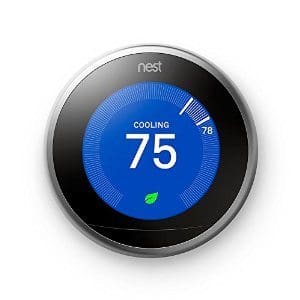 Enviro Air is proud to be a Nest Certified Professional. The technicians at Enviro Air are all  Nest certified professionals. Having a certified technician from Enviro Air means you can be at ease, trusting the work will be performed properly. When you contact us to handle your thermostat needs, we will come to your home remove and recycle your old thermostat, install your Nest thermostat, and connect your Nest to your Wi-Fi network.
Once the necessary installation work is completed, we will also give you a quick demonstration about how your thermostat works. Customer satisfaction is priority one at Enviro Air, so we take the time to be certain you are familiar with and fully satisfied with your new Nest Thermostat. Call today (919) 375-4139 for more information or to schedule your Nest thermostat installation.