Residential HVAC Heating Contractor, Heating and Air, Furnace Repair & Installation Service In Raleigh, Garner, Apex NC
At Enviro Air a leading Heating contractor in Raleigh NC, we understand that the size and type of your heating system is dependent upon the climate, the square footage of your home, and yes, your budget. A Heat Pump or Furnace installed by Enviro Air is your solution to a warm and cozy home during those cold winter months. Whether you prefer a traditional electric heating system, gas heat, or a furnace repair, Enviro Air has got you covered.
As an Eco-friendly company, we encourage homeowners to think about the amount of money they spend on heating and energy for their home. We're not talking about just your pocketbook; you should also consider the environment.
The most common question we get asked is, "How long will my heating system last before I have to purchase a new one?" The answer to that depends on your current systems age, your climate, and whether or not you have been consistent with the maintenance or repair.
Before you go out and purchase a new system; let one of our NATE-certified heating technicians evaluate your current system. If we recommend a new heating installation; we'll walk you through the whole process from start to finish.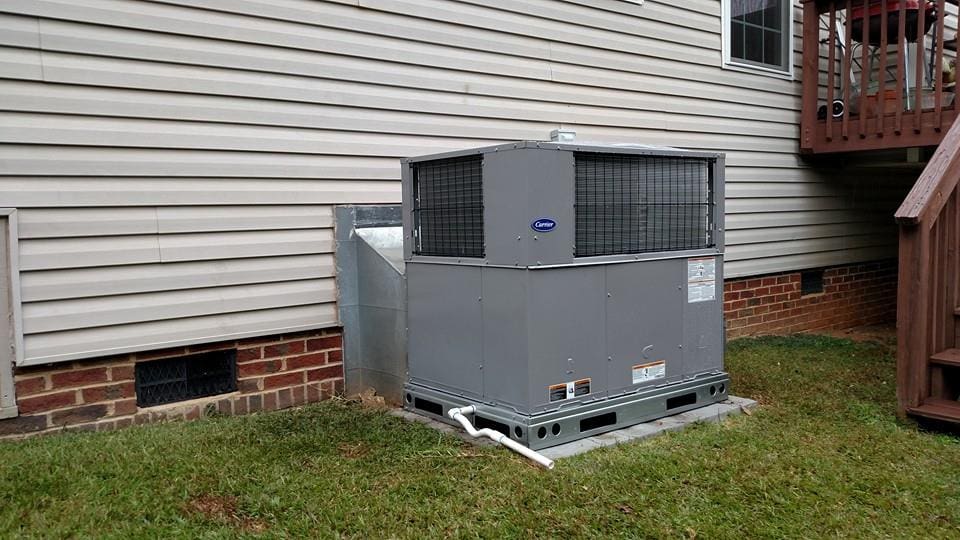 Furnace Repair & Heating and Air Service for Your Residential Heater in Raleigh NC
Enviro Air is available for your heating and air, HVAC heating and maintenance needs, we serve Raleigh, Cary, Durham and the greater Triangle area. When we come to your home we'll walk you through the diagnosis and discuss all of your HVAC repair options.
Enviro Air has repaired and serviced hundreds of heat pumps and furnaces. We always encourage homeowners to consider an on-going maintenance and inspection plan to make sure that your heater is working when you need it to. Not only that, but you'll save a lot of money by staying energy efficient and not having to deal with repairs as often.
Routine maintenance and inspections help to detect any repair issues before they spiral out-of-control and cause more damage than necessary. With adequate maintenance, a heat pump can keep your home cozy for many years.
We Repair & Service Gas Furnaces & Gas Heaters in Raleigh, NC
Did you know that there could be a 10% to 25% difference in the energy consumption of a well-maintained heat pump as compared to a neglected one? It's equally important to only have skilled technicians service your heat pump bi-annually. We recommend in the spring just before those summer months hit, and in the fall just before those cold winter days set in.
Enviro Air installs, services, and repairs most heating makes and models; including Comfortmaker, Rheem, Carrier, and Lennox.
Our heating technicians are NATE certified so you can trust that we will do the job right.
Call (919) 375-4139 for more information or to schedule your heating service appointment.
We'd Love To Provide A Quote For Your HVAC Project