Purchase a 1-year Preventative Maintenance Plan & We'll Donate To One of These Charities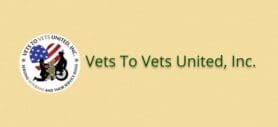 First in Families of NC– is a local non-profit in Durham NC. Their mission is to help people with developmental disabilities and traumatic brain injuries, and help their family members, believe in their dreams, achieve their goals, and give back to others. First in Families of NC assists local children and adults with becoming more involved and contributing members of their communities by providing access to needed goods and services according to their self-defined needs. Examples of support include partnering with local businesses, citizens, and agencies to provide computers, home furnishings or modifications, childcare or respite, or repairs to vehicles. They also connect individuals to vocational, social, and educational opportunities in their community; whatever it takes – for people to live and participate fully in their community.
     Vets to Vets– is a local non-profit in Durham NC. Local veterinarians and volunteers of this group help rescue local shelter pets and train them to be companion, therapeutic, or service animals for veterans in need. This program is exclusive to US military Veterans who are lonely, suffering from depression, or who have been diagnosed with Post Traumatic Stress Disorder, Traumatic Brain Injury, or physical disability. Veterans get to choose their own dog from a shelter or rescue and are given assistance with care, training, veterinary, and adoption costs at reduced or no cost to them for the life of their partner.